Innovation Drives Stand Up Paddle Boarding
The proof lies in how far it has already come.  Today, we explore Stand Up Paddle Boarding History and Heroes.
Compared to other water sports, stand up paddle boarding  is still relatively young. However, the amount of change that has happened in a relatively short amount of time, is astonishing. 
From its inception to its rise in popularity to now incorporating the sport in waves, on whitewater rivers, and on foil boards, the shape, construction, and activity of SUP have evolved beyond belief. 
But have you ever wondered where SUP started?
How it began?
And who is currently driving the innovation engine to whole new horizons?
If so, you've come to the right place.
In this article, we will discuss the origins of stand up paddle boarding. The refinement of it. And who is leading the charge today to take SUP from its humble beach-going beginnings to now a worldwide phenomenon. 
History of SUP: The Origins
It is unclear who exactly began the activity of SUP as we know it today. 
It has been argued natives on the Hawaiian islands were the first to stand on an oversized board and use an oar or a paddle to move along their abundant waterways. 
Others believe the modern conception of SUP started in California. It is possible it rose from the unique surfing culture that boomed during the 1950s and 60s. 
And yet still, the idea of SUP can also be traced as far back as 3,000 B.C.E. to the coastal regions of Peru and parts of Africa. In Peru, fishermen from the coast would use a watercraft called a Caballitos de Totora.1

Early Construction
This craft was created out of long reeds tightly wound together and thatched using rope to create a platform stable enough to paddle and stand on. With some difficulty of course.
In addition, they would use a long bamboo shaft to guide and maneuver themselves in the water. After a long day of fishing, it was common practice to surf the small waves towards the shore on their Caballitos de Totora. 
Much like in Peru, African tribe members would often stand in their dugout canoes and paddle with their spears. This was a tactful way to sneak up on their enemies. Or as a way to spot landmarks, villages, or even prey, when on the water. 
And somewhere between the 8th and 13th century AD, peoples located in the Arabian peninsula would use their Hasake. This vessel was similar to a paddle board. They used it to catch fish and traverse waterways.2 
These early instances would be the first recorded versions of what would much later become modern-day SUP. 
The Polynesian Influence
Another important influence to the sport belongs to the Polynesian peoples located on the Hawaiian Islands.
During a discovery trip undertaken by Captain James Cook in 1778 the crew spotted locals from island of Kauai standing upright on boards and surfing the waves into the shore. 
He described it as such, "I could not help concluding that this man felt the most supreme pleasure while he was driven on so fast and so smoothly by the sea; especially as, though the tents and ships were so near, he did not seem in the least to envy or even to take any notice of the crowds of his countrymen collected to view them as objects which were rare and curious. 
By then I understood that this exercise… was frequent among them; and they have probably more amusements of this sort which afford them at least as much pleasure as skating, which is the only of ours with whose effects I could compare it."3
A later discovery reveled it was the chief who would be the most skilled surfer in the tribe.  He would have the best board, made from the finest wood. The board itself could be well over 15' long. The use of a paddle enabled the chief to conquer swells of a greater size. 
What Captain Cook first saw was not just the origins of surfing, but the origins of modern SUP! 

The Duke and "Pops"
Hawaii is a place that belongs to legends. Along the shores of the small dotted islands, visitors and locals alike whisper names that fill their bodies with pride and wonder.
These names belong to those who crafted the aloha spirit and took it to places far from its shores.
Chief among them are "The Duke" and "Pops."
The godfather, the originator, the pioneer, the master himself…Duke Kahanamoku. 
If you are at all familiar with the surfing scene, chances are you have heard his name at least once.
Duke Paoa Kahanamoku was born on August 24, 1890, in Honolulu, Hawaii. He grew up in Waikiki spending much of his time in the water on the beautiful beaches of the island.4 
At the age of 21 he won his first Olympic gold medal in swimming. He also represented the United States in the Olympics for the next 20 years. 
Even though his early accomplishments involved swimming, Duke is considered the father of modern surfing. 
Both he and his longtime friend George Freeth, innovated the sport of surfing. They did it by including a smaller, lighter board that could be surfed in small to mid-range size waves.5 
Early Pioneers
In the early days, spectators would often spot Duke in the waves. He would ride the small bumps from the sea to the shore with a big smile on his face. As the popularity of the sport grew Duke became the ultimate ambassador for surfing. He traveled the world to spread the sport with instructions and guidance as well as his aloha spirit. 
But how does the Duke fit into the history of SUP? Well, the Duke and his friends would often take paddles and stand on their boards in order to get a better view of the surfers already in the water as well as the incoming waves. From time to time they would surf the waves on their oversized board using the paddle to steer the board. 
Check out this early footage of the Duke himself riding in a wave on his early-edition stand up:
Whether he is standing or surfing, the Duke will always be synonymous with Hawaiian watermen legends. And it was always his mission to spread the stoke of surfing and SUP to countless individuals. 
Pops Ah Choy
"Pops" is a name that may not have as much fanfare. But at the legendary break of Waikiki, those who know, know its importance.
John "Pops" Ah Choy and his sons Bobby and Leroy, were among the first on this famous break to try stand up paddle surfing. Pops himself was one of the first "stand up" surfers to implant the idea of modern SUP into Hawaii.
His youngest son Mike recalls, "When Dad's knees started giving him problems, he said, 'Eh I going use one big canoe paddle to help me catch waves. When Leroy saw my dad do this, he thought it would be a good way to get closer to tourists while they surfed. Bobby did the same."
Mike continues, "Dad used to tie a lunch pail around his neck and he put coffee in there to drink while he surfed. Leroy thought, 'I can put a camera around my neck to take pictures of tourists during surf lessons,' and the rest is history."
Soon after, the local rippers would follow suit and give this new way of catching waves a try.
To honor Pop's legacy, locals recently celebrated in the inaugural John "Pops"Ah Choy Family Surf Fest. It was a two-day all-stand-up paddle surf event at Kuhio Beach in Waikiki.
SUP Surfing is Reborn
By the early 1960's surfing had taken off across the United States. This was especially true in California. And eventually it would reach around the world.
However, the use of a stand up board for this growing activity had not.
Surfing took its own innovations in a different direction. Instead of the long boards of the earliest traditions, surf athletes were demanding boards with more maneuverability. Ones that had sharper edges, shorter lengths, and ones that could totally rip (as they would say).
It was no longer cool to be cruising on a long board. Now, it was about the flair. It was about the show. It was about the excitement of how fast one could fly down the line of a wave. And how many tubes one could glide into.
And for these reasons, SUP surfing took a backseat to the new-age rippers filling up Hawaii's and California's shores.
Blame Laird
That is…
Until Laird Hamilton was spotted in the lineup sporting a stand up and an American flag.
Laird Hamilton was a famous surfer in Hawaii, known for his courageous pursuits of the big wave. As a young surfer, he quickly became known for charging into waves anywhere between 35'-70'!
These feats were enough to grab the surfing community's attention.
However, it wasn't until he was spotted on a SUP that he became well-known to everyone outside the community.
In September 2002, Laird was in Malibu, California, surfing a six-foot swell. Instead of his usual prone surfboard, he was photographed standing in the lineup on a 12' SUP using a paddle to charge into the waves. And on top of his paddle was a huge American Flag.6
He had fully captured the public's attention.
When surf magazines decided to publish his picture, stand up paddle boarding had exploded onto the scene.
As paddle boards became easy to spot in the lineup, this was much to the chagrin of the surfing community.
Why?
SUP vs. Surf
Stand up paddle boards allow paddlers to spot waves earlier than surfers. And with the use of a paddle, you get into the waves easier and quicker.
This allows the stand up surfer to catch twice as many waves with half the effort. In addition, SUP surfboards are much bigger and thicker than your average surfboard – including long boards. Due to the increase in size, it can be dangerous in the water for fellow surfers. Especially if a SUP surfboard hit them or got loose.
When you take the proper precautions, understand surfing etiquette, and control your equipment, there is nothing to worry about.
Laird will always be known as an innovator in the big wave scene. And the man who almost single-handedly revived the sport of SUP surfing to what it is now.
His name became so synonymous with the sport. Surfers almost always say the same thing when they spot a stand up paddle board in the lineup – "Blame Laird."
A New Arena – SUP Racing
While SUP was born on the waves and in the ocean, it began to really evolve on flat water. 
SUP racing became popular early on because it provided ways to connect to the surfing community for folks who lived far inland. They could still get a taste of the aloha spirit while spending time on the water with friends. And because it was open to the young and old, it attracted many athletes from different locations and backgrounds. 
As SUP surfing was enjoying a rebirth with pioneers like Laird leading the way, famous surf shapers like Ron House, Joe Bark, Mark Johnson (Hobie), Gerry Lopez, Dick Brewer, Micky Munoz, Jimmy Lewis, Russ Coble, and others, turned towards innovating SUP boards from flat water cruisers to lean speed machines.7
The community saw this activity as an endorsement of SUP from these old-time shapers. As a results, races began to pop up across the United States. And eventually internationally as well.
And with them came the standardized shapes and sizes of the boards.
Have you ever wondered how we came to choose the 12'6'' class of boards for today's races? 
The Battle of the Paddle
It first began at the Battle of the Paddle race in 2008. 
The initial idea was to have a 12' limit. That size and shape was well-known in both the SUP and surf communities as being a standard length for boards. 
There weren't any set standards for race boards in the early days of the sport. But the premier board to have at the time was a 12'1' Laird from Surftech by Ron House. And many people did indeed own one.
This, of course, did not fit within the 12' range. To include this specific board in the race (as many of the paddlers who participated in it owned one) the organizers decided to set the limit to 12'6''. And now, it is one of the set standards for races to this day.
Let the Winds Guide You – Downwind SUP
Most people within the sport of SUP and outside of it have heard the terms "surfing" and "racing". In fact, they're pretty self-explanatory. 
What most people have not heard is the term "downwinding."
Downwinding is a combination of both SUP surfing and SUP racing mixed with the right conditions. 
However, instead of waiting for the waves to break along the shore, or lining up in a pack of paddlers to see who can reach the finish line first, downwinding involves taking special interest in the wind and its direction on a particular day. 
To downwind, paddlers move in a straight line, cover long distances, paddle with the direction of the wind in either a bay or the ocean, and ride the whitewater caps and waves to a specified pickup location. 
Adrenaline fuels the activity of down winding. And it is FUN. 
In addition, it most likely started from the curious minds of early adopters to the sport. Waves are usually blown flat or the ocean is too disorganized on windy days.
Paddlers would see the change in the weather. Instead of passing on a chance to paddle, they decided to find new ways to enjoy their local water environments independent of the conditions. 
Racing Influence
Instead of using a typical SUP surfboard or flat water board, paddlers began to utilize the SUP race style boards. 
In response to the growing popularity, board shapers began to make boards ranging from 12'6''-14' (and longer) with more rocker in the nose and tail (the part of the board that curves up to make sure the nose does not get sunk by the waves/water) that were better suited for the activity. 
Today, this sector of the SUP world is thriving. Especially in Hawaii and South Africa where it is considered the best places to experience a "downwind run."
One of the most famous downwind races happens to be the Molokai 2 Oahu race.
The race is a 32 mile course. It is a downwind race in the middle of the ocean from the islands of Molokai to Oahu in Hawaii. 
Athletes ride the swells from one island to the other in one of the most difficult SUP races to date. 
It is out of this race that many of the names familiar to the SUP world today received their recognition. 
Heroes of SUP: Present and Future Innovators
When it comes to athletics, what defines a hero? For SUP, we believe the answer is simple…
Heroes are those who push the boundaries of the sport into new environments. Ones that test their own individual limits regarding their strength or stamina. And help innovate the sport of SUP into new and exciting directions.  Heroes also use their abilities and fame to help the community or the environment.
What follows is a short list of some of the present heroes of SUP. From one man's journey to cross the Atlantic solo to another woman's creation of an 11-city tour spanning her homeland, these people are pushing SUP to whole new levels.
Of course, this list is not comprehensive. There are many paddlers out there worth mentioning and we wish we had the room. 
Read through the list and be inspired by each individual's story but make sure to live your own – because SUP always needs new innovators – from paddling instructors to those accomplishing historic firsts in the sport. 
Mickey Munoz
Famed Surfer and Board Shaper Mickey "Mongoose" Munoz has contributed much to watersports over his 84 years.  From his first attempts on the water with a simple, plywood paddle board in the 40's, to big time surfing fame in the 1950's Mickey has defined many aspects of surfing and SUP.  
Mickey got into SUP in 2003 after an experience with Laird Hamilton in Malibu.  Laird was riding a 12' board with a paddle and was able to shoot the pier….twice.  Mickey had never seen someone do this and his love affair with SUP began.
SUP has helped Micky continue his lifetime love of surfing.  As he grew older, it became difficult to use the techniques needed to pop up and balance on a surfboard.  SUP allows much of the same satisfaction while being easier on the body.  
Mickey Started the Mongoose Cup in 2009.  It's an event with SUP relay races, clinics and a gear festival highlighting the latest equipment.  The event is meant to highlight the safety of the sport as well as fundraise for the Sport of Kings Foundation.  The Foundation supports health care costs for board builders who are largely self employed and have to work with toxic chemicals and particulates while shaping boards.
Danny Ching
A professional stand up paddler from Redondo Beach, California, Danny was first introduced to SUP racing through outrigger canoe paddling. He is most known for his own SUP brand 404 and was one of the most winning SUP races in the early 2000s. He has won three Battle of the Paddle races.
However, what makes Danny a true hero of SUP is his continued ambassadorship to the sport. He does this by holding clinics and lessons around the United States and beyond. Given that he had a natural transition from outrigger paddling to SUP he holds a ton of knowledge on the ideal paddle stroke and what it takes to hone it in.
Due to this experience, Danny's paddling expertise also extend to his coaching career. Danny has been an active paddling coach and has run teaching clinics on the sport since 1998. With his wealth of knowledge about paddling and being on the water, he has mentored and coached multiple national and world champion paddlers throughout his 20+ years of experience. 
Chris Bertish
Chris Bertish is a South-African-born surfer, stand-up paddle boarder, adventurer, and motivational speaker. He won the Mavericks Big Wave Surf contest in 2009. While that may be a feat in itself, what makes Chris a hero of SUP is his accomplishment of one amazing feat…
In March of 2017, Chris embarked on a journey never before undertaken by another paddler in the world. In a span of 93 days, Chris was the first paddler to ever complete a solo, unsupported stand up paddle board crossing of the Atlantic Ocean.
He began his trip in Morocco and ended in Antigua – dirty, worn out, and sun burned. But accomplished.
During his trip, he would paddle for 12-15 hrs a day against radical trade winds that made his journey slow and dangerous. And while the physical toll was easy to understand, Bertish reminds us all it was mental fortitude that allowed him to succeed.
He recounts, "It's more than the endurance side that was difficult to keep going. I had to manage the elements and manage myself mentally. I had massive system malfunctions that I was trying to troubleshoot myself."
Chris is a true hero of the sport and pushed himself to his absolute limits in order to raise over $6 million for the Lunchbox Fund, Operation Smile, and Signature of Hope. To see a short documentary of his trip, check out this video:
Bart de Zwart

Bart is a true record breaker when it comes to distance events. Not only is he known for holding the record for 24hr SUP distance, he has also won the world's longest race, the Yukon River Quest, twice.
From Starboard's website, "Bart de Zwart,  called Mr. Endurance, is known for his crossings and expeditions all over the world. Bart studied tourism in Holland and then left to explore the world. He has been in the water all his life, first windsurfing, and sailing, then owning windsurf centres in Greece, Venezuela and later Maui. In 2005-2008. He sailed around the world with wife and daughter and brought, among other water toys, a SUP along on the 3-year trip. 
On the Starboard dream team since 2010. He always had a passion for the long-distance racing on a SUP. And participated in the first 11-city tour in 2009. After that, he was hooked. And won the year after, 4 years in total. In 2018 he won the SUP category of the Yukon 1000, world's longest paddle race – 1000 miles through the wilderness of Canada and Alaska.
His passion has been to go to the corners of the earth and explore by stand up paddle board (SUP) and go to places nobody has ever paddled or even explored before."
With this endurance, love for SUP, and his ability to continually push the limits on endurance for himself and those around him, Bart is known worldwide for being a hero in SUP.
Steve West

Steve has been a part of the SUP community from its origins. He is known for literally "writing the book on SUP."
Steve was born in Africa and became a pro windsurfer in the 80's. And he helped popularize the sport in the UK. In addition, he spent years in Hawaii and Australia getting deep into the outrigger canoe culture, winning championship races in 6-man teams that included many of the stars of the OC world.
In addition, he spent time as Australia's National Outrigger Coaching Director.
But to truly understand Steve's contributions to SUP and why he is considered a her to the sport, pick up a copy of his book,"Stand Up Paddle: A Paddler's Guide." In it, you will learn the origins of the sport, the mechanics of the perfect paddle stroke, locations around the world where paddling is popular, and as many helpful tips on how to paddle as you can handle! 
Mr. West's complete rundown of SUP in his book is something every paddler around the world should have on their bookshelf.
Jules Gismondi & LouAnne Harris

Sometimes heroes come in pairs.  Julieta "Jules" Gizmondi and Louanne Harris, two river guides/instructors from Manhattan Kayak and SUP are two such heroes.  Known as the Atlantic SUPer girls, these Atlantic SUPer stars completed a life-changing, 1,500 mile paddle from New York to Miami. Their journey took four months and raised over $16,000 for charity.
Jules' biggest takeaway from their journey, "That this is possible and you can do this. I never took for granted that we were going to make it, it was always a 50/50 chance we wouldn't make it. I spent quite a while looking at maps and there were so many things that could've gone wrong. In my mind, I had impossible places that I didn't think we would make it through. But now that we paddled 1,500 miles, I know we can accomplish whatever we want because we do it together."
For more information on their fantastic achievement, check out this story, "Adventure of a Lifetime: The Atlantic SUPergirls' Epic Paddleboarding Journey."
Kai Lenny
The golden boy. Maui based Kai Lenny could be considered the ambassador for modern board sports.  Born to be an expert waterman, his name literally means "Sea" in Hawaiian.  Following in his parents footsteps, Kai was windsurfing solo and entering prone paddle board races by the age of six. 
Kai is well known as a big wave surfer.   He studied under big wave legends Dave Kalama and Laird Hamilton.  He's also a competitive SUP surfer, tow-in-surfer, windsurfer, kitesurfer and wing foiler.  His celebrity has grown to the point where he has a series about his exploits known as "Life of Kai."  Affectionally calling Kai "Renaissance Kid" Hamilton states "He's one of the true icons of his generation."  
While still competing in various big wave shoot outs, foil surfing and generally spending life on the water, Kai supports many charitable causes.  One of his favorites is cleaning microplastics from the ocean.  In 2017 he actually SUP'd over 200 miles of open ocean near Hawaii to help clean up the coastline and raise awareness about pollution.
Look for Kai on a giant wave near you.
Connor Baxter

From his team at Starboard SUP, "Connor Baxter is a water sports phenom. Raised on the water, Connor began competing in Windsurfing and Surfing events at the age of 8. By 14, he was surfing the biggest waves in the world.   He became the youngest person to ever windsurf the infamous Jaws break. At 16, Connor shifted his focus to Stand Up Paddle.  He immediately became the sport's prodigy after setting a world record at the Molokai-2-Oahu World Championships, 4 minutes ahead of the closest competitor.
Now 24, Connor's accolades have only grown more impressive. He is the Stand Up Paddle World Champion.  The Fastest Paddler on Earth.  Additionally, five-time SUP Athlete of the Year, five-time Male Paddler of the Year, Battle of the Paddle Champion and Pacific Paddle Games Champion.  He has more than 100 first-place finishes.
Connor has been riding for Starboard since he was 5 years old, currently 19 years on board!"
Seychelle Webster

Seychelle was first introduced to the world of water by growing up in the Florida Keys. After high school, she decided to take a job as a crew member on a sailboat headed to locations around the world. It wasn't until her return to the Keys that Seychelle would fall in love with the sport. 
She started in SUP by being a yoga instructor and SUP tour guide for a company called Paddle the Florida Keys. It was during this time that she began to take SUP seriously and start a training regimen. In 2-weeks time she won her first ever SUP race. From there, her accomplishments only began to grow…
In 2015, Seychelle would earn the Guinness World Record for longest distance paddle in 24 hours. In 2016, she would be ranked in the top 10 of female paddlers in the world and earned the title of "Fastest Female Paddler on Earth." And finally, in 2019, Seychelle would win her first world title.
Today, she helps train paddlers on and off the water to live their most optimal lives.
Candice Appleby

Candice is best described by ESPN W as, "Abby Wambach, Serena Williams, Brittney Griner and Danica Patrick all rolled into one. She's talented, fiercely competitive, tremendously well-respected and a true ambassador of the sport."
Candice's love for the water started early on. She first began her journey with surfing, starting a young age, and continuing until the present day. It developed into an obsession when her family moved to San Clemente, California.  Known for its consistent surf conditions, San Clemente is a surfing hotspot.  From there, she naturally progressed into SUP as its popularity began to boom.
Candice should always be known as the one woman to open the doors for others to follow. SUP is open to beginners of all ages and genders, but at the beginning of the sports inception, it was a heavily male-dominated arena. That is until Candice showed the world women were able to compete. And at high levels.
Competitive Spirit
"In 2008, at the Duke Kahanamoku Oceanfest, Candice became the first and only woman to beat men in a professional SUP surfing event, winning both the women's and Open Pro divisions."
A true trailblazer for women to partake, her website details her experience and achievements…
"She went on to claim victory six times at Battle of the Paddle, and thrice after it became the Pacific Paddle Games. An event long considered to be the World Championship or "Superbowl" of SUP. She's also been #1 Female SUP Athlete of the Year three times. And has collected 4 gold medals for the United States over an international field at the ISA World Championships in 2015, 2016, and 2018. Candice has most recently qualified for the 2019 Pan-American Games, taking place in Lima Peru. And will be representing Team USA in both SUP Technical Racing and SUP Surfing. Candice Appleby is known today as a pioneer of SUP and also its foremost champion."
April Zilg

April burst on the SUP scene when she signed with Hobie and Salt Life to compete on the European race tour in 2016. From 2018-2019, she won Gold at Pan American Surfing Games. Placed 2nd at the Carolina Cup, Women's Graveyard SUP 2019. Was the 2019 Gorge Downwind OC1 Women's Champion. Placed 1st at Columbia Gorge Paddle Challenge, Women's Technical race. And was the New York SUP Open Overall Women's Champion.  Finally, she was the APP World Tour, World Vice-Champion 2019.
An impressive list of accomplishments in the sport. But what sets her apart from the pack is her love of helping those live the life they envisioned for themselves.
She writes on her site, "As a pioneer in the passion economy, I've enjoyed the challenge of transforming what I love to do into a full-time career that supports my lifestyle. Maybe some of my experiences can help you do the same."
And that is her specialty – transferring the stoke she has for SUP into a full time career in a field she loves. And helping others like you, take your passions, and do the same.
Today, she still rides for Hobie. And she coaches others in the SUP world to be the best paddlers and people they can be.
Judie Vivian
The Selfless SUPer and founder of Stand Up for the Cure. In May 2010, Judie was diagnosed with breast cancer. 
While on a paddling excursion in Hawaii with her friend and famous SUPer Shawneen Schweitzer, she opened up about her diagnosis. By the end of the paddle, they decided they weren't going to sit idly by while many other women suffer from this disease.
That's how Stand Up For The Cure began. Since its inaugural event in May 2012 this volunteer-operated charitable organization has raised over $800,000! All of which has gone directly to funding the efforts of local affiliates of Susan G. Komen..
Judie says she is inspired by "People with big hearts like Shaween, always giving back to the community in ways that they can."
Anne-Marie Reichmann

Anne-Marie is a natural born water-woman. Her way to SUP first started with competing in windsurfing tournaments.  She made it all the way to the top 3 of the PWA world-ranking. Through her tournament participation, she was able to travel to many countries across Europe and meet interesting people within the community. 
However, her love of windsurfing was quickly replaced with a brand-new sport making headlines around the world – SUP. After getting her own board and participating in races locally and abroad, Anne-Marie realized it wasn't just because of the activity of SUP itself that gave rise to its popularity. It was because of the community it nurtures.
With this understanding, she decided to bring this sport to as many people as possible with the creation of the SUP 11 City Tour.
SUP Eleven City Tour
Her race is a five-day stage race held annually in the Netherlands. Covering more than 200km, the tour is one of the most difficult stand up paddle board races in the world. And one of the most beautiful. 
Participants are able to see many parts of Anne-Marie's home country of Netherlands, away from the tourist areas, and into the real parts of the country. All while being surrounded by supportive groups of paddlers undertaking this test of endurance.
And while her race has become known as one of the most challenging in the world, what sets it apart is the sense of community it brings to every participant and their family members.
Due to this creation of community, and the nurturing of what makes SUP so great, Anne-Marie is considered a hero to SUP. And truly an innovator and ambassador for the sport.
Dan Gavere

Dan Gavere is a multifaceted outdoorsman with a passion for water sports.  Starting with whitewater canoeing as a child, Dan has built a career around the outdoors that runs from competitive kayaking, to kiteboarding, snowboarding, mountain biking  and  SUP.  Dan has a long history of competitive wins in multiple disciplines.  He even owns the first snow board shop in Montana to this day! 
Dan discovered SUP on the Colombia River in 2007 and it was love at first sight.  Over the proceeding 2 years Dan became extremely proficient at all aspects of the sport.  He produced "The Ultimate guide to Stand Up Paddling" in 2010.  This was considered one of the SUP industry's first how-to videos.  
Look for Dan shooting class 5 rapids around Hood River Oregon on his SUP or pursuing other adventures.  To this day Dan is a SUP instructor, Competitor, photographer, videographer and general outdoor lifestyle professional.
Is there anyone you believe should be on our list? Let us know! Drop us a quick message and we will get back to you shortly.
The State of the Sport
Surfboard or Boat?
Where ever the fish were biting, or someone needed to get across a waterway, a board and stick were employed to make the job easier. At some point, those early paddlers encountered wind, waves, or currents, and paddle technique was born. Not that we have a video to prove it but deep down we all know it's true: the first form of SUP  was probably just a floating platform and a stick. Humble roots, for sure, considering a little technique and timing, and some early paddler learned that surfing home was the fastest ( and most fun) way to get from point A to B.
Learning Curve
Now a popular sport and recreational activity, at no time in history have more people had easier access to the world's waterways than ever before.  Like all new things, there's a learning curve and for many already on the water change is hard to handle. The speed with which SUP's took over the world's waterways has been fast and for years no one, including the USCG, knew really what to make of them. Finally, in 2008, the US Coast Guard stepped up and classified the boards as vessels in interior waterways and surfboards in coastal surf zones.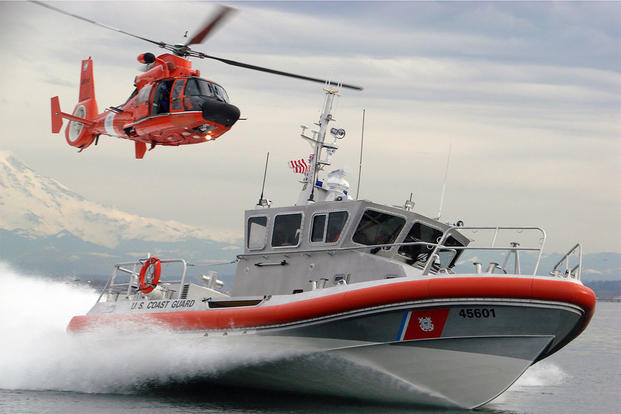 Owner Responsibility
As a vessel, every paddle board is required to be equipped with the following:
Whistle

Flashlight

Personal Floatation Device
SUP's are expected to follow the rules of the water just like other vessels.  Anyone under the age of 12 is required to wear a PFD at all times on the water.  The only exemption for classification as a vessel is in a surf zone.  Something to be said for sticking to your roots!  Additional information on the specific rules can be found here:
https://www.nrs.com/learn/uscg-regulations-for-sup
Identity Crisis for Competition
What is considered a simple change in classification is a conundrum for the sport.  With the explosion of popularity for SUP over the last 15 years, Olympic competition is inevitable.  Surfing was included in both the Paris and Tokyo Olympics.  The governing bodies that would manage an Olympic competition (the ISA and ICF) are conflicted on the definition of SUP.  Is a SUP a surf board or a vessel like a kayak or boat?  Historically it has been considered as both.
Inland vs Coastal? It's Both
The road for SUP to make it to the Olympics is closer.  The identity crisis, however, remains.  Coastal Paddlers see SUP as a surf-based sport.  Inland paddlers see it as an extension of the river and lake paddle sports known for years.  What makes something  simple so complicated?  In a word, waves.  Surfing takes a different skill set, the skill set that developed the sport originally.  Yet there are instances (such as wind conditions, white water, etc) that make inland paddling just as difficult.  In the future, the arbiters of the sport will need to find a balance.
What the Future Holds

SUP will always continue to innovate. From new faces to new equipment to brand-new challenges, there's no end in sight. The question then is, will you be a part of the ever-growing community?
If so, then be sure to head to Perfect Paddles to join one of the largest online communities to receive the information, the connections, and the knowledge you need to succeed in the present and be ready for the future. 
---
Bibliography
https://www.supworldmag.com/the-history-of-stand-up-paddling/
https://www.gilisports.com/blogs/news/a-quick-history-of-stand-up-paddle-boarding
https://www.surfertoday.com/surfing/captain-james-cook-the-explorer-who-discovered-surfing
https://www.mensjournal.com/adventure/duke-kahanamoku-pioneering-sup-newly-released-rare-footage/
https://www.mensjournal.com/adventure/duke-kahanamoku-pioneering-sup-newly-released-rare-footage/
https://www.supconnect.com/the-history-of-stand-up-paddle-boarding
http://www.supracer.com/the-death-and-rebirth-of-sup-racing/